LMS-1964-B is a new developed green phosphor by Dalian Luminglight, emitting peak is 509nm, the phosphor is with good performance of light transmittance, efficient light conversion and wide spectral excitation, suitable for excitation by 500nm blue, purple light, it is applied for auto lightings and other lightings production.
LMFG-6829 has better stability compared with dark red phosphor made of sulfide, it is made on base of fluorine germanate and with anti-ageing performance. It can be excited by various light, emitting peak is around 655nm, available for adjusting CI of white LED, it is also available for violet decoration lightings packed with blue light chips.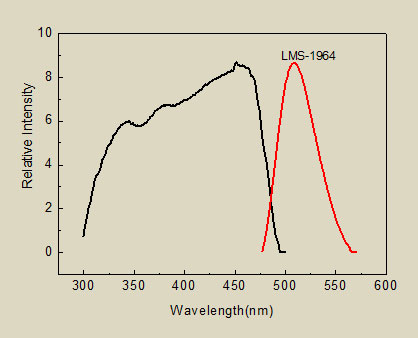 The dark red phosphor of LMFG-6829 is a kind of fluorine germanate matrix luminescent material with better aging performance, its stability outclasses the sulfide material. The phosphor can absorb the blue and violet light under 500 nm and emit deep red light with the peak value at 655 nm. The phosphor can be used to adjust color-rendering index of white light LED and also for the packaging of violet color with blue chips for ornament.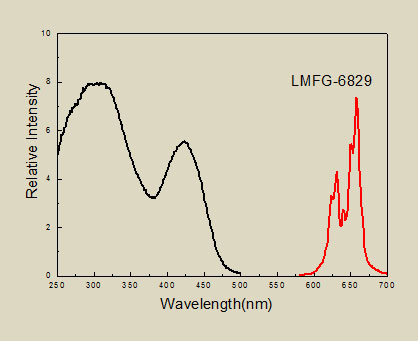 Download: Other LED phosphor.pdf